Even so, all that moving around in other games looks like it would be tiring.
You might think that controlling how your character moves is a standard part of video games, but you'd be surprised by how many games don't have it at all. Movement can be left out in favor of other kinds of interactions, either because it's hard to do technically, because it doesn't fit the style, or because the genre doesn't call for it.
This usually happens in puzzle games, strategy games, and simulation games where the position of your character doesn't change. In some situations, it's hard to tell what is and isn't movement, like in games where it's not clear who the player character is. Even so, games where you can't move are still worth trying because they offer a different point of view and a different way to play.
Papers, Please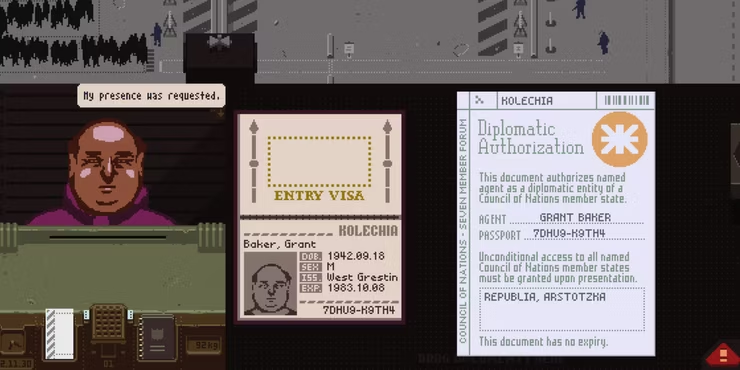 Anyone who has ever had a desk job knows how hard it is on your body to sit still in a chair and type for hours at a time. You don't have to look any further than the satirical indie puzzle simulation game Papers, Please, in which you play a border inspector at a checkpoint in a dystopian country, to see this for yourself.
Your job is to check each immigrant's papers, such as their passports, work permits, and entry permits, to make sure they meet the rules. You can let them in or turn them away based on how their papers look, but no matter what you decide, you have to stay at your post. You will check people's documents every day until you die, the government comes for you, or both.
Not For Broadcast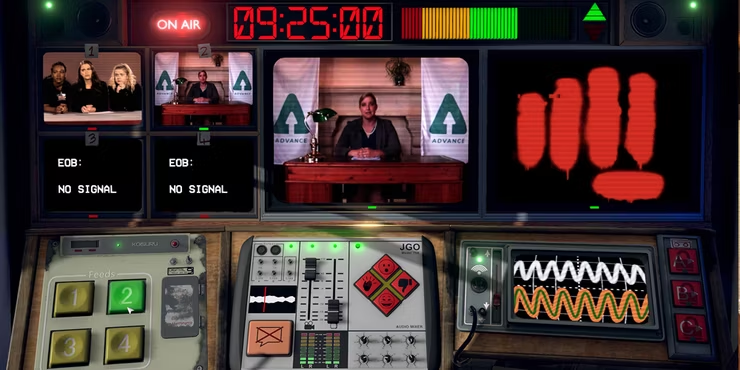 Speaking of dystopian societies, Not For Broadcast is a simulation game where you play as a TV producer in an alternative Britain ruled by Orwell. Your job is to edit and broadcast a live news show. You'll be in front of four cameras and have to deal with a constant stream of controversial content while keeping your ratings high and avoiding mistakes that could get you fined or put in jail.
Even though you can't move in Not For Broadcast, the gameplay is still interesting and dynamic because unexpected things happen all the time during the news show. You can also run ads to make more money and hire new people to help with other parts of the show, so you never have to leave your TV tomb.
Takoyaki Party Survival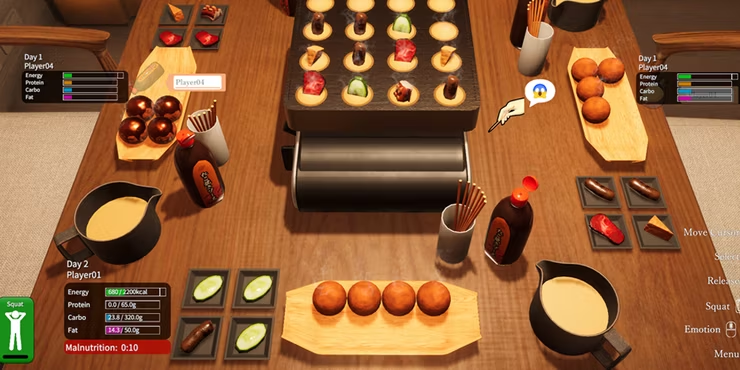 So far, these entries have been pretty sad, so why not play a game about eating tasty food to cheer things up? Up to four players get together in Takoyaki Party Survival to cook and eat takoyaki, a popular Japanese snack made of balls of batter filled with different ingredients.
The goal of the game is to see how long you can go on eating only takoyaki. Penalty Kick Online game tells you to do squats every so often to burn calories and stay at least a little bit healthy. Of course, that's not an excuse to get up and leave. Nobody ever gets up from the table…
Keep Talking And Nobody Explodes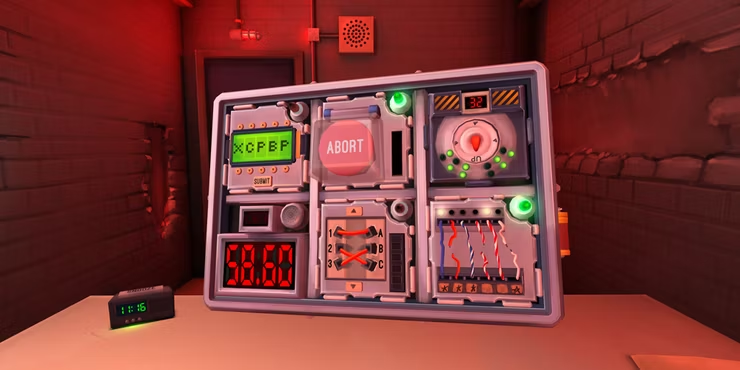 Unless you're confined in a room with a ticking time bomb and you have to rely on your loved ones to assist you defuse it, I can't think of anything scarier. In Keep Talking and Nobody Explodes, players must collaborate to complete missions and puzzles while avoiding explosions.
Worse yet, you can't look at the manual for defusing the bomb or leave the sketchy interrogation room where the bomb is. Your friends are probably safe somewhere else, and all they have to do is tell you what to do, which may or may not lead to your death. No big deal!
Assemble With Care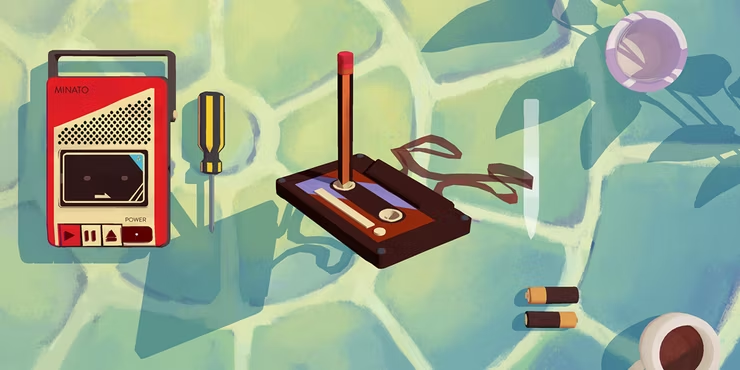 If you like to work with your hands but don't want to lose them, try a more relaxing game like Assemble With Care where you don't get to move around. In it, you play as an antique restorer who travels the world. When he gets to a small town, he starts fixing the most important things to the people who live there.
This means taking each object apart and putting it back together while learning about the owner's past and the story behind their things. Even though it's an emotional journey, don't lose sight of the fact that your character is now stuck in a cruel labor trap where they have to fix people's junk every day.
Luck Be A Landlord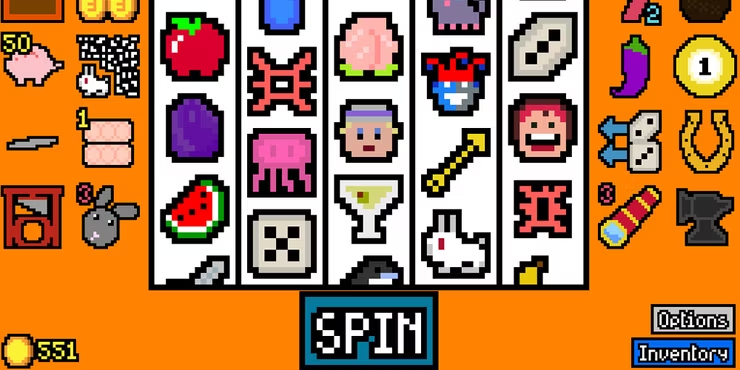 Many people also fall into the trap of paying rent, which is great for shady landlords like the one in Luck Be A Landlord. In this roguelike deck-builder game, you have to pay a greedy landlord more and more money to rent a small apartment.
This makes your character gamble all the time, putting all of their money into a slot machine in the hopes of making enough to pay the next month's rent and make their capitalist boss happy. The game doesn't say if your character goes to a real casino to gamble, but with the high cost of living, you can't blame them for wanting to stay at home and make the most of their rent.
Cat Goes Fishing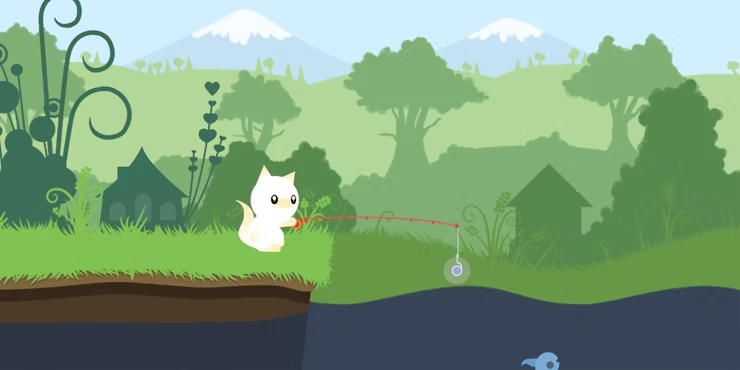 Most predators spend a lot of time traveling to find their next meal, but the smart cat in Cat Goes Fishing is one of the few who doesn't. It's marketed as a cute and relaxing fishing game, and you start out on an island with a simple rod that you can use to catch small fish and complete quests to earn money.
With the money you earn, you can buy new gear and upgrades that will help you catch bigger fish for a total of 70 different species. You can do all of this without ever having to put your paws in the water. Just cast your line from the dock and let those tasty fish come to you.
Hypnospace Outlaw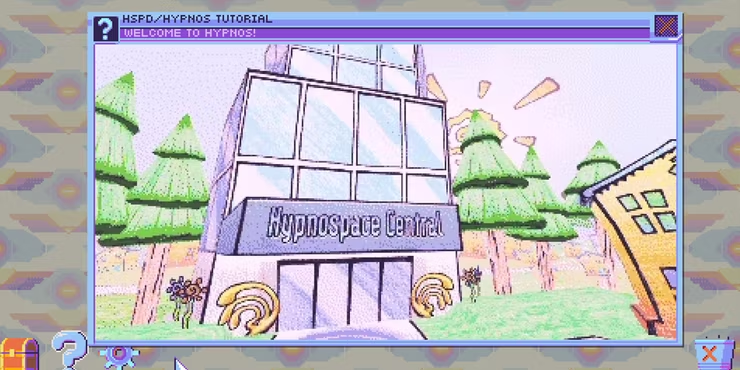 Hypnospace Outlaw is a point-and-click simulation game that takes you back to the good old days of dial-up connections and neon-colored websites. You play as an enforcer who has to watch user pages, find cybercriminals, and keep the internet safe.
This is done with the help of a special helmet that gives access to the Hypnospace platform and all of its tools for researching users, sorting through content, managing tasks, and more. You can use the platform's music player, virtual pet software, and other time-wasting programs to keep yourself happy while you work. Your character's body will slowly waste away from lack of physical activity.
Plants Vs. Zombies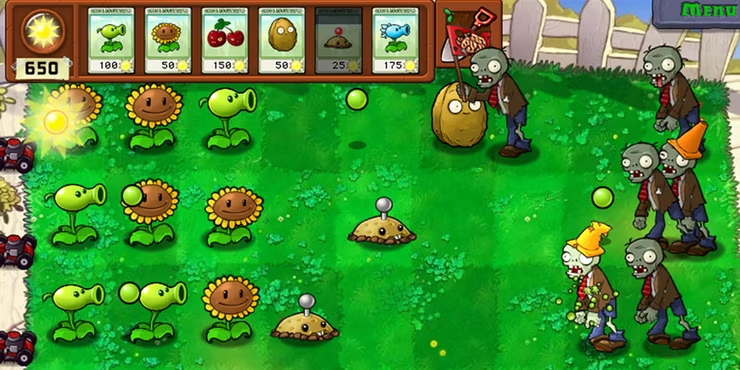 Plants vs. Zombies is one of the most popular tower defense game series. It is known for its unique gameplay, in which you try to protect your home from waves of zombies by putting a variety of plants that can think and act on your lawn. Even though different plants are good at different things, they all have one thing in common: they work for you.
That's because, as a homeowner, you never have to experience plant-on-zombie warfare firsthand. Instead, you can watch from the comfort of your own home as your valuable pea shooters and potato mines do all the work. Mother Nature, thank you!
Dr. Robotnik's Mean Bean Machine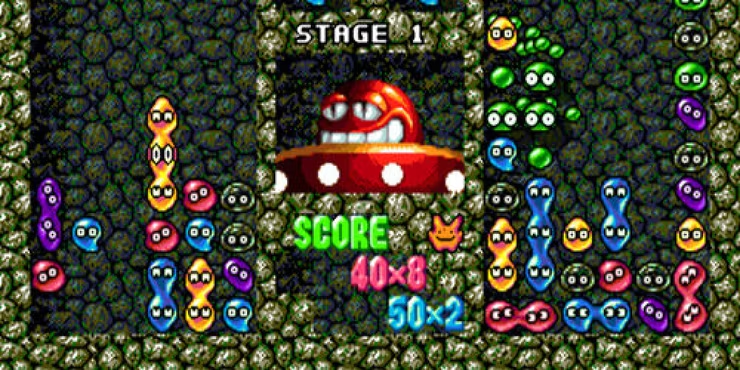 In Dr. Robotnik's Mean Bean Machine, a classic Sonic the Hedgehog spin-off puzzle game, the evil Dr. Robotnik comes up with a new plan to turn the friendly people of Beanville into sneaky little robots. You have been asked to stop this terrible disaster by putting together beans of the same color to make links and raise your score.
Even though the game makes it clear that Dr. Robotnik is in charge of the falling beans, it's not clear who you are as the player. In the end, it doesn't matter, because once you start the Eggman's evil game, you can't stop. Let the beans land where they will!